Main Shareholders

Leader of Venture Capital in high technologies sector, CEA Investment has a consequent investment capacity of 65 M€. Its professional team is dedicated to two different funds: ATI seeding fund (ATI: Amorçage Technologique Investissement) and CEA strategic fund.
CEA Investment funded and helped more than 50 startups since 1999. They are active on all CEA technology sectors, from life science research to energy, micro-electronics, new materials and industry equipment, etc.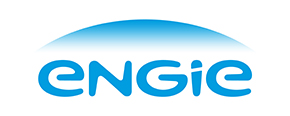 ENGIE develops its businesses (power, natural gas, energy services) around a model based on responsible growth to take on the major challenges of energy's transition to a low-carbon economy: access to sustainable energy, climate-change mitigation and adaptation and the rational use of resources.
The Group provides individuals, cities and businesses with highly efficient and innovative solutions largely based on its expertise in four key sectors: renewable energy, energy efficiency, liquefied natural gas and digital technology.
ENGIE employs 154,950 people worldwide and achieved revenues of €69.9 billion in 2015. The Group is listed on the Paris and Brussels stock exchanges (ENGI) and is represented in the main international indices: CAC 40, BEL 20, DJ Euro Stoxx 50, Euronext 100, FTSE Eurotop 100, MSCI Europe, DJSI World, DJSI Europe and Euronext Vigeo (Eurozone 120, Europe 120 and France 20).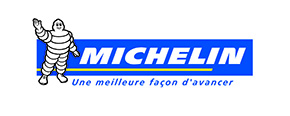 Michelin, the leading tire company, is dedicated to enhancing its clients' mobility, sustainably; designing and distributing the most suitable tires, services and solutions for its clients' needs; providing digital services, maps and guides to help enrich trips and travels and make them unique experiences; and developing high-technology materials that serve the mobility industry. Headquartered in Clermont-Ferrand, France, Michelin is present in 170 countries, has 111,700 employees and operates 68 production facilities in 17 countries which together produced 184 million tires in 2015.